Wow: chocolate with insects!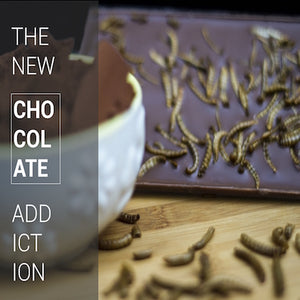 Created with the know-how of master chocolate confectioners, this high quality chocolate ensures a great taste experience.
Mealworms bring a light hazelnut taste and give a crispy effect comparable to puffed rice.
Experience the future of sweetness!
The Tablette Tenebrio will surprise you! The same for all the other edible insects products you can buy online in our shop!
(Photo: Denis Magro)