New: chips by Grig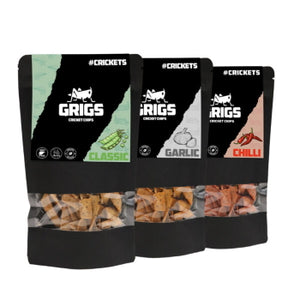 These yummy chips are an healthy and spicy alternative to classic potato chips.

Thanks to insect powder and high quality ingredients, these chips acquire great nutritional properties (they're low in fat and rich in proteins and minerals).
A perfect innovative snack to share with friends, family or to enjoy alone.
Give them a try and you'll be surprised!
Available in 3 different seasonings, you find them here.