New: Nature Grasshoppers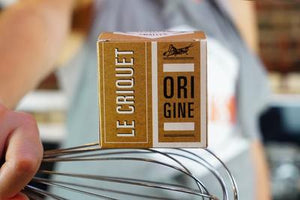 Have you ever wondered what is the real taste of grasshoppers?
You can find the answer just by trying this deliciuos snack:
whole dried grasshoppers
, rich in proteins and omega 3 fatty acids.
These plain grasshoppers are perfect to prepare a tasty meal.

You can try them in a pasta sauce or cook them in a wok with vegetables, use them as an ingredient for a full dish or in a sweet: the only limit is you fantasy!